SPORTS MEDICINE
Sports medicine is a branch of medicine that deals with physical fitness and the treatment and prevention of injuries related to sports and exercise. Above all it's important to remember that Sports medicine is not just for professional athletes.
Our team of Board Certifies doctors will give you a comprehensive health services for athletic and non-athletic injuries and illnesses. In both of our locations (Coral Spring and Boca Raton) we provide for our patients the latest cutting-edge treatments for orthopedic injuries and illnesses. Our specialty is always giving you first minimally invasive options, over surgery, that are designed to return you to your activity as quickly and as painlessly as possible.
Sports & Orthopedic Center mission is to help you get back to your physical activities as quickly as possible with the help of our multidisciplinary team.
Some of the most common sports injuries that are frequently treated by Sports & Orthopedic Center include:
Concussions: Are caused by severe head trauma where the brain moves violently within the skull so that brain cells all fire at once, much like a seizure.
Frequent Painful Muscle Cramps: Are a sudden tight, intense pain caused by a muscle locked in spasm. Muscle cramps are also recognized as an involuntary and forcibly contracted muscle that does not relax.
ACL Sprains: The anterior cruciate ligament (ACL) is a ligament involved in knee stabilization. An ACL rupture can occur when the foot is planted and the knee twists to change direction.
Ankle Sprains: The ligaments that hold the ankle bones in place can easily be overstretched.
Shin Splints: The tissue that attaches the muscles of your lower leg to the shin bone may be pulling away from the bone, or it may be inflamed from overuse.
Your orthopedic surgeon is trained to diagnose and treat any injury, deformity, or disease that can cause pain and discomfort
Athletic Trainers & Physical Therapy
Ice Bath (Only by Dr. Recommendation)
Nutrition
Physiatry & Chiropractic Sports Practitioner
Our Sport Doctors can evaluate your condition to determine the best treatment option for you based on your injury. Our offices are located in Coral Springs and Boca Raton.
Contact us to make an appointment today!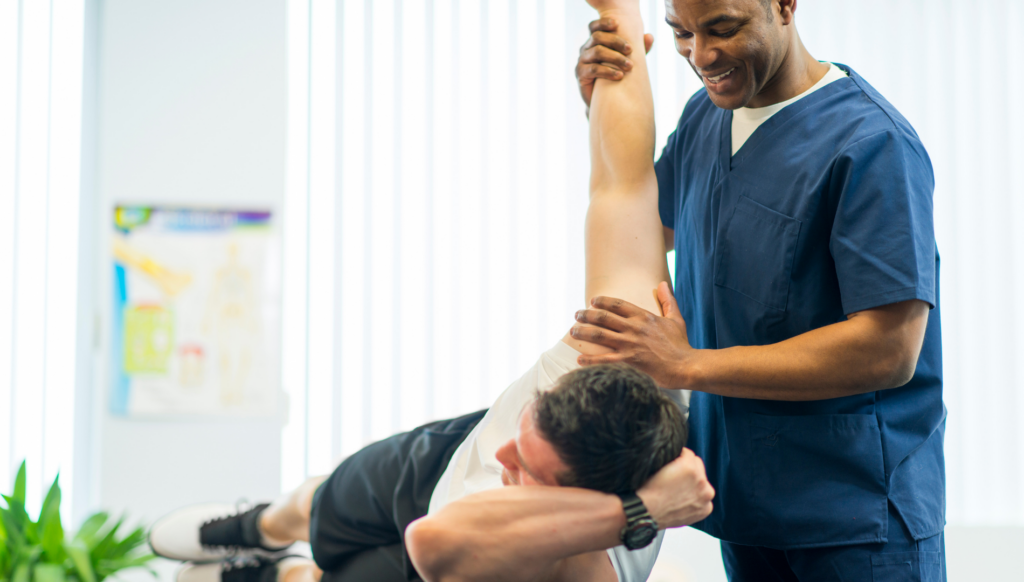 Common Orthopedic Conditions & Injuries
Return to play
Fitness Testing
CALL US TODAY!
954- 481 9942