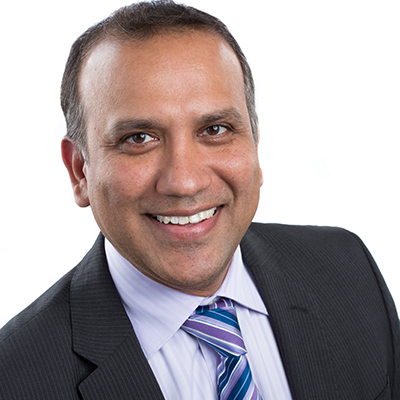 Associations: 
AAOS, AANA, AOSSM, FOS Florida Orthopedic Society
Specialties:
Robotic Knee Replacement , Tenex Fast
Teams:
Served as Team Doctor for Division 1 athletes at FAU and is
currently serving local private and public high schools
Dr. Manish Gupta
MD, FAAOS Orthopedic Surgeon
Dr. Manish Gupta is a board-certified orthopedic surgeon in South Florida and Medical Director at Sports & Orthopedic Center with 20 plus years of experience in shoulder, hip, and knee injuries specializes in both sports medicine and total joint reconstruction.
Dr. Gupta not only regularly cares for knee and shoulder problems, but is one of a very few orthopedic surgeons in South Florida that is specifically trained in arthroscopic surgery of the hip and performs advanced minimally invasive and robotic surgical techniques.
He regularly treats complex hip problems and can provide surgical alternatives to total joint replacement in many instances. He also utilizes visco supplementation, steroid injection, advanced treatments in stem cell like therapies and various forms of physical therapy to improve pain and quality-of-life.
Dr. Manish Gupta is also an orthopedic surgeon specializing in the shoulder and elbow as well as cartilage regeneration, treating all forms of orthopedic injury and illness including trauma and acute fracture management. In addition to surgical repair of the upper extremity and joint replacement, Dr. Gupta is an expert in the area of surgical cartilage regeneration and prides himself on bringing innovative technologies and treatment options to his patients.