ORTHOBIOLOGICS: Innovative Treatments to help you get on with life faster and heal more fully.
Orthopedic patients always seek ways to prolong their joint function or avoid surgery Whether you are sidelined with an injury, living with arthritis pain, or recovering from surgery.
At Sports & Orthopedic Center, our mission is to listen to our patients and find real solutions for them; that's why we are at the forefront of researching, developing, and utilizing advanced Orthobiologic treatments. They're used alongside other treatments, like physical therapy and pain management techniques, as an alternative solution to surgery for arthritis, injured muscles, and many other common orthopedic pains.
OrthoBiologics are an innovative area of Regenerative Medicine that uses the body's cells and healing factors to potentially reverse debilitating effects of osteoarthritis and accelerate healing of tendon and/or ligament injuries,
These treatments may be used to replace lost tissue, stimulate regeneration and healing, reduce pain and inflammation, and improve joint function.
OrthoBiologics may be obtained from your own body or a donor. It may be administered in the form of injections or may require a surgical procedure.
They may be used alone as a conservative treatment or following orthopedic surgery to enhance results.
What are the Conditions Treated by Orthobiologics?
Orthobiologic therapy has successfully treated many orthopedic conditions, including soft tissue injuries involving tendons and ligaments.
At Sports & Orthopedic Center, our specialists use Orthobiologics to treat:
When are OrthoBiologics recommended?
Presume other treatment options like rest, anti-inflammatory medications, or certain types of physical therapy have not worked for you in the past. If this is the case, OrthoBiologics might be an excellent option to try. It may also be recommended following spine surgery.
Here are some questions to consider when exploring and considering whether OrthoBiologic therapies could be right for you:
Do you have a tendon injury or arthritis?
Has anti-inflammatory medication like Ibuprofen and Naprosyn been unable to relieve your pain & inflammation?
Has physical therapy not yet provided the relief and restored function you'd expected?
Has bracing failed to work for you?
Have cortisone injections failed?
If you answered yes to any of the above questions, you might benefit from OrthoBiologics. Our doctors will work with you to help determine the best-personalized treatment plan to help you reduce pain and get back to the activities you enjoy.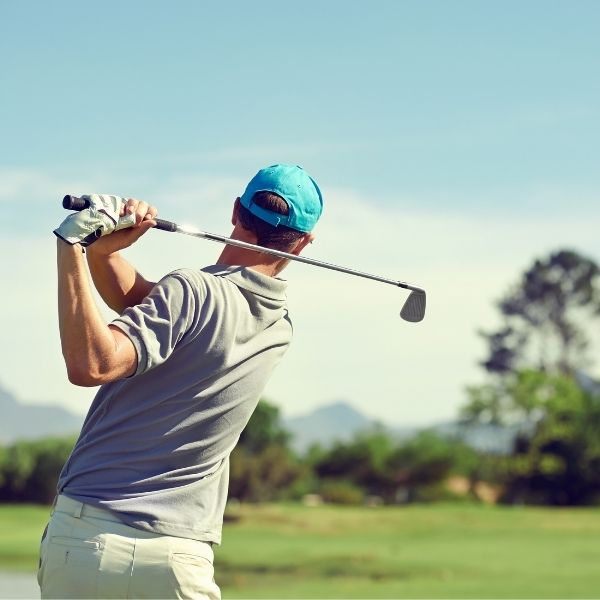 Common Orthopedic Conditions & Injuries
Cartilage restoration of the shoulder, hip and knee.
PRP – Platelet rich plasma therapy.
Minimally invasive carpal tunnel release.
Musculoskeletal ultrasound for diagnosis and treatment of orthopedic injuries and illnesses
Types of OrthoBiologics available in  our Center 
Platelet-rich plasma (PRP):
PRP is obtained from your blood after it has been processed to concentrate platelets and growth factors that enhance healing and reduce inflammation. PRP may be injected directly into the damaged tissue during an outpatient procedure or following repair surgery.
Adipose tissue:
Adipose tissue or fat cells have remarkable healing and regenerative properties. It is typically obtained from your abdomen, processed to remove impurities and inflammatory components, and then injected at the injury site.
Amniotic products:
Amniotic tissue products such as amniotic membrane and amniotic fluid can reduce inflammation and promote tissue healing due to their cellular content and the presence of hyaluronic acid. These products are carefully screened before use. They are available as injections.
Cartilage transplantation: 
Cartilage transplantation is a procedure to restore articular cartilage in a joint by transplanting it from another region of your body or using cartilage from a donor. Articular cartilage is the white tissue lining the ends of bones that form joints. It acts as cushioning material and helps smooth bones gliding during movement. Articular cartilage damaged by injury or early osteoarthritis is replaced during this procedure.
Dr. Manish Gupta, the founder of Sports & Orthopedic Center, specializes in exceptional orthopedic care of the shoulder, hip, and knee using the latest technology, including OrthoBiologics. Our physicians have vast experience in new techniques and OrthoBiologics. They have participated in clinical trials for treatment of arthritis back pain, RTC tears and knee osteoarthritis.
If you're suffering from an orthopedic injury or degenerative joint disease, and have not found relief, call us today at any of our locations in Boca Raton (561) 314-7200 or Coral Springs (954) 481-9942 for a consultation with Dr. Gupta or any of our Sports Medicine Specialists.